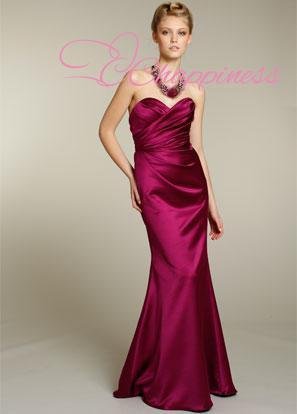 I was quietly reading a magazine when she approached me. The bride-to-be asked me to help her shop for bridesmaid dresses. I wanted to be of assistance. So, I took out my binder with notes of the shops and suppliers I visited when I got married years ago.
We met up at the old mall. Thinking she would be alone, I was surprised to see her with a couple of girls. Shrugging, I pulled my binder from my bag and scanned the pages. I found the list of the shops and looked up to see the smiling face of the soon-to-wed poking out one of the stores. She was clutching a shiny magenta silk dress. Magenta? Was that her motif?
Wait! That's not one of the stores on my list! I looked from the first item on the lined paper to the signages of the shops. Where was it? I called to her to come round the corner with me and look for the same name. But, with her ponytail swaying behind her and giggles floating in the air, she ducked into yet another store with the girls.
Where was that boutique? Had so much changed in seven years? Seemed like the stores I sourced before disappeared and in their places were shops I have never seen before. Do these even sell bridesmaid dresses? The whole place still looked a bit grey and dull. Certainly, no major renovations took place.
Anyway. I just wanted to help her but she didn't even give me five minutes. Feeling rejected, I rode the taxi home then plopped down on our cream-colored sofa with a huff!